Is Your Current IT Provider
Causing You To Need Two Of These?
Do they take

forever

to call you back and respond to your requests?
Do they help create compliant data protection policies?
Have they successfully helped transition your business to a more flexible and secure work from home model?
Are you paying them good money to keep things working, but are STILL having

constant

problems, slowness, and other recurring issues?
Worried they're not backing up and securing your business' network?
Do they routinely provide security training to avoid ransomware downtime?
Does your

head hurt

from having to deal with the hassles?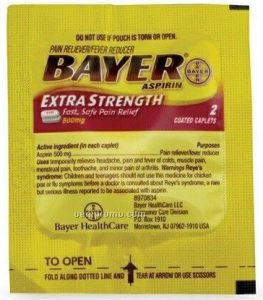 Are you sick and tired of constant IT Management, phone and computer problems interrupting your day, frustrating you and your team? Do you feel stuck with an unresponsive IT provider who isn't delivering the SERVICE you want, but you don't know who else you can trust to do a good job without overcharging you?
If so, I have the solution that will make IT-related issues one headache you NEVER have to deal with again.
My name is Eugene Hastey, President & CEO of CG Tech Services. We specialize in delivering proactive IT support and managed security services to businesses like yours with friendly, knowledgeable techs who will put you at ease, and resolve your IT problems quickly and efficiently. Chances are you've never heard of me or my company before, but when you finish reading this, you'll be glad you finally have.
Why can I make such a bold statement?
Because almost every firm owner or partner I talk to will confess that their current computer support person – whether it's a friend who's good with computers or a "professional" IT company – is NOT completely delivering the level of service they want.Therefore They are forced to deal with ongoing technical issues and worry that their network is NOT secure from hackers, ransomware, extended downtime, regulatory compliance headaches, and a range of data-erasing disasters. Clearly this is unacceptable!
Isn't It Time To
Finally

Get Rid Of This Headache?

Although the notion of providing reliable, affordable, full-service computer support isn't a new concept, it still surprises me how many computer technicians don't get it right. Therefore, I understand if you're skeptical about our claims. My guess is that you've been disappointed, even burned, by other IT providers in the past.That's why I'd like to extend the following offer to you…

The next step is simple: Call my office at 206-414-7441 and reference this letter to schedule a brief 10 to 15-minute initial consultation. My personal assistant has been notified to look for your call and will put you through immediately. You may also complete the form at the top of this page or schedule directly on my calendar.

Curious? Let's Schedule A Brief
10-Minute Call To Discuss

On this call we can discuss your unique situation, any concerns you have and of course, answer any questions you have about us. If you feel comfortable moving ahead, we'll schedule a convenient time to conduct our proprietary 27-Point Ransomware Vulnerability Assessment.

This Assessment can be conducted 100% remote with or without your current IT company or department knowing (we can give you the full details on our initial consultation call). At the end of the Assessment, you'll know:
Where you are getting underserved for the services and support you are currently getting from your current IT company or team.
Whether or not your systems and data are truly secured from hackers and ransomware, and where you are partially or totally exposed.
If your data is actually being backed up in a manner that would allow you to recover it quickly in the event of an emergency or ransomware attack.
Where you are unknowingly violating any regulatory compliance laws you may full under.
How you could lower the overall costs of IT while improving communication, security and performance, as well as the productivity of your employees.
Fresh eyes see things that others cannot – so at a minimum, our free Assessment is a completely cost and risk-free way to get a credible third-party validation of the security, stability and efficiency of your IT systems.
At The End Of This Assessment, One Of
3 Things Will Happen

Option 1 is that you'll love the plan we provide (and may be shocked by what we uncover) but may decide to implement it on your own. If that's the case, we'll wish you the best of luck and hope you'll keep us in mind for future projects.
Option 2 is that you'll love the plan and will want my team's help in implementing it. If that's the case, we'll knock it out of the park ... and that's a promise I'll guarantee.
Or finally, in the unlikely and unprecedented event that you feel like you wasted your time and I have NOT demonstrated, to your satisfaction, how to dramatically improve your situation, we will send a check for $200 to your charity of choice, no questions asked.
Think about it: the "worst" that can happen is you get $200 to your favorite charity for having an independent, credible third party validate the security, efficiency and stability of your IT systems.
What To Do Next
To schedule a free, 27-Point, Ransomware Vulnerability Assessment of your company, please call my office at 206-414-7441 to schedule a brief 10 to 15-minute initial consultation. You may also complete the form at the top of this page or schedule directly on my calendar
While there, you can also read comments from other professionals like you, and discover why we're the Greater Seattle Area's #1 IT support and security specialist.
Our 27-Point Ransomware Vulnerability Assessment, only takes an hour to conduct, but when it's done, you'll know for sure if your company's data is secured and, in the event of a disaster, exactly how fast you could be back up and running again (if at all). I will be following up in the next couple of days to make sure you received this letter, and to see if you would like to schedule this free, 27-Point, Ransomware Vulnerability Assessment for your company. If not, please just let us know!
Awaiting your response,
Eugene Hastey
President & CEO
CG Tech Services, Inc.
Author, Hassle Free Computer Support
P.S. Why risk it? Our free, 27-Point, Ransomware Vulnerability Assessment comes with zero strings attached, no expectations and no obligations on your part. If nothing else, it will be a good third-party validation of how well your systems are currently performing.
How Does Your Current IT Provider Stack Up?
Take this quiz to find out!
How can you tell if you are receiving poor or substandard service? How do you know if your IT company or computer guy is doing everything possible to secure your network and prevent expensive disasters? If your technician does NOT score a "yes" on every point, you could be paying for substandard support and jeopardizing your data and network's security!
Do they answer their phone LIVE and respond to emergencies promptly (within 60 minutes)?
Do they help write your information security plan to be compliant?
Do they upgrade your systems so that your technology is operating smoothly?
Are they easy to reach and highly responsive (same day) when you need them for non-emergencies?
Do they proactively monitor, patch, and update your computer network's critical security settings daily? Weekly? At all? How do you know for sure?
Do they offer proof that they are backing up ALL your data, laptops, and devices?
Do they proactively meet with you (at least once a quarter) to report what they've been doing, review projects, and offer new ways to improve your network's performance instead of waiting until you have a problem to make recommendations?
Do they provide detailed invoices that clearly explain what you are paying for?
Do they explain what they are doing and answer your questions in terms that you can understand, NOT in "geek speak?"
Have they proactively discussed cybersecurity with you, and made recommendations for better protecting your network from ransomware?
Have they provided you complete network documentation, or do they hold the "keys to the kingdom" refusing to give you admin passwords?
Do they offer any guarantees on their services?
Do they arrive on time and dress professionally?
Do you look forward to seeing and working with them, or do you cringe every time you have to make that call?

Get Started With A 10-Minute Discovery Call
Important! We hate spam as much (or more!) than you and promise to NEVER rent, share, or abuse your e-mail address and contact information in any way.
From Our Clients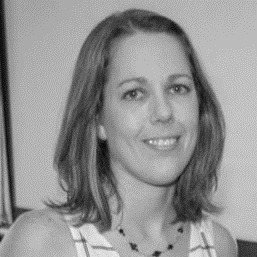 Thanks for the quick response Eugene! As always, you're amazing 🙂
Susan Rees
Deputy Director
Gay City, Seattle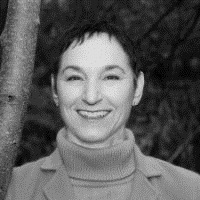 I wanted you to know how great your service and people are. When issues…on Friday which resulted in my system totally crashing, you were there for me. I really appreciate it. THANK YOU ALL!!!!
Lori Kaufman
Co-Founder and CEO
Kaufman Kampe Advisors, Mercer Island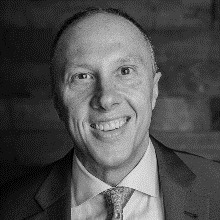 Thanks so much for your efforts to make our office move a smooth and successful endeavor. I really appreciate your hard work and value our relationship!
Steve Meyer
President/CEO
Fedelta Home Care, Seattle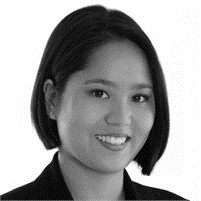 Thank you very much for your time and assistance today. You are the best!
Jennifer Chalaire
VP of Supervision
Pacific Financial Partners, Hawaii